Laser Tag Gaming System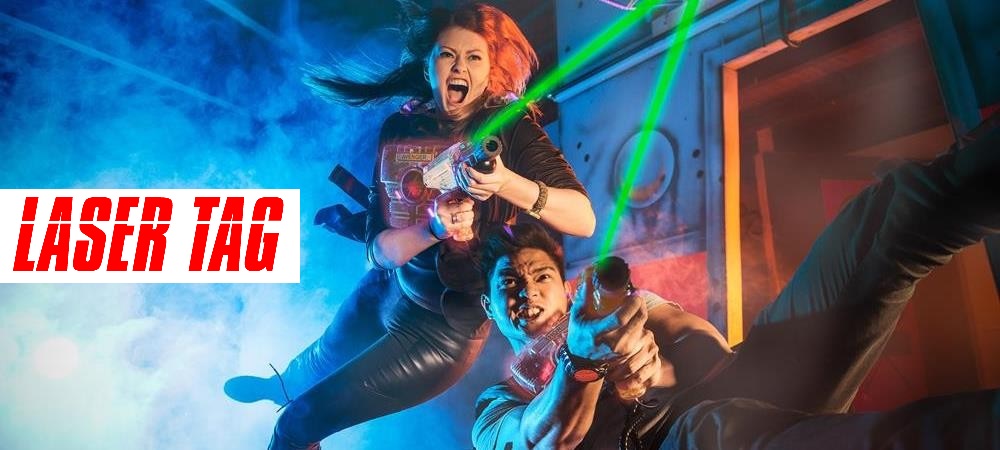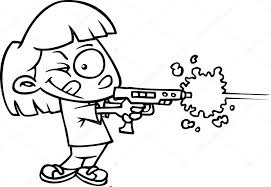 What is laser Tag Game?
Laser Tag is an interactive game in an indoor/outdoor arena where players attempt to score points by tagging targets and opponents with a laser gun over Laser sensor fixed over vest.
If you want to- Laser Tag Gaming System
Start a business that's have Fun & adventure pack.

Attract crowds of customers who want a thrilling, interactive experience.

Add a new attraction to your business using the most innovative, combat entertainment equipment, then have a look of

LASER ProTag.
Laser Tag Game Package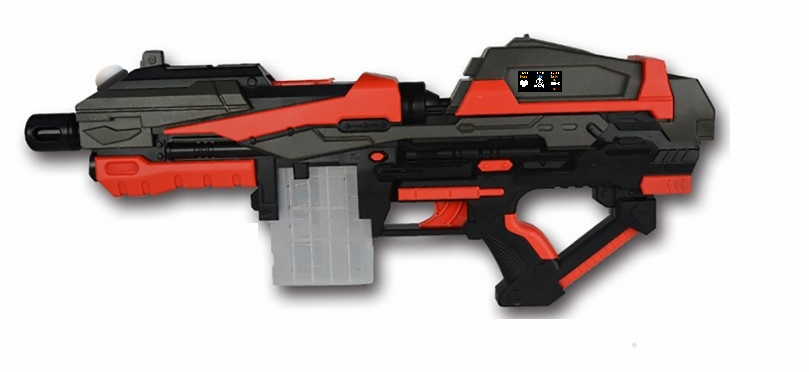 Laser Gun Pro.

The Laser Gun Pro is the latest innovation in tactical laser tag equipment and is setting a new standard in the laser tag industry. Its sleek futuristic military inspired design makes it one of the best looking units available. It size and weight make it appeal to every age group making it an excellent all in one solution for your laser tag business. It has a robust set of features like vibrations feedback, unique weapon types with WIFI Technology. With all these it have OLED Smart display to display some important information to player/user.
Laser Gun Pro is one of the most versatile units in the industry. The Gun equipped with Infrared Eye Safe Laser, which is connected through Head band through bluetooth wireless connection. To eliminate an opponent you must fire and hit the sensor over head band. A small computer inside the laser tag keeps track of the number of lives lost & bullets. If lives lost over the limit than gun will block and person is out of game.
1: OLED Smart Display

To display device infomation
*S=Signal strength of WIFI Network through which gun is connected.
*B= Battery status of GUN.
*Bs=Battery status of Head Sensor.
*Health count, UID of device & Bullet Count.

*Below Bullet M/A means Trigger Mode (Manual/Auto).
2: Trigger To Fire, & it will work when Head band is pair with Gun.

3: Mode Switch

This switch is set gire fire mode to Manual or Auto. In Manual mode for each fire trigger has to press & in Auto mode gun will keep on fire after certain delay of time.

4: Sensor

Senosr over Laser Gun, is same sensor as over Head band. So on hitted by any other player gun will Vibrate and user will loose his/her Health.

5: Pointer

From here IR Laser beam will emit when trigger pressed.
Laser Head Band

Here is a

new SMART RGB headband allowed us to look at the game play from a different perspective.

~Wireless SMART RGB headband

Smart RGB headband is the result of long and painstaking efforts of our specialists. In the new version of the device, we made a number of constructive changes: we separated the battery and the control board into 2 different bodies, achieving a good balance. In addition, we have increased the range and reliability of Bluetooth connection by 30 %. With even more functionality and features, the headband weighs only 220 g, and it provides 12 hours of game play. The power indicator is embedded in the body. It will tell the player when the device is out of charge.

In the new headband, the glow and hit color parameters are programmed so that the customer can select the best settings for himself.

~Updated scenarios

RGB headbands change their color depending on the chosen Team: It is now possible to create a team with diffrent color (Blue, Green & White). It is also worth paying attention to the Smart RGB headband background glow function. It is not necessary to use additional devices to mark players from opposing teams. The time of duct tape on weapons and headbands has passed. The RGB headband offers an elegant solution to those issues.

~Improved cuff design

The RGB headband cuff consists of two layers.

The first layer is AirMesh. It's made of a three-dimensional weaving grid that forms cells of different sizes in the outer and inner layers. The design ensures durability, constant air circulation and damping properties.

The second layer is a polyethylene foam sublayer that prevents moisture from entering the outer part of the headband, keeping the electronics and special fabric dry and clean. For the first time, we are offering a spare cuff in the basic package.

~Improved anti-cheat system

We stress the importance of fair play.

By turning off the RGB headband power supply the player commits suicide. The new anti-cheat function requires to reload the weapon and doesn't allow the player to continue playing. By using the tact switch we solved the issue of accidental button pressing during transportation. The function has received positive feedback from both players and club owners.

Smart Domination Box

I'm happy to announce that our Laser Tag has just received a new addition, to our LASER TagPro System. It's called a Domination Box and it will often serve as the focal point of a live-action gaming contest between opposing teams. To simplify things: Dominate the box and your team wins !

* LED Scales

Display the level of capture. Players can see the capture process from afar which is indicate by Neopixel LED with team color & which allows them to quickly adapt the team's game strategy accordingly.

* Game Play Modes

*Capture by time A classic mode, in which Domination Box captures and counts the capture time of each team. The winner is the team that holds Domination for the set amount of time! and same is updated over screen.

*Raising the flag An alternative to tug-of-war, where time is not taken into account, but the number of shots each team fired. "Raise the flag" will not work without first lowering the opponent's flag. When the first team captures the device, the color scale of this team will grow in proportion to the number of hits. Then, the dominant team fills the scale with its own color, lowering the opponent's flag, and then raising its own flag.

* Condition for Fair game

There is a hit sensor installed on the top panel, as well as emitters that can hit players with radiation if they stay for a long time near the domination box. The design and location of the hit sensor allow you to capture the domination box with shots only from a short distance.

Self-sufficiency

There is a battery installed in the domination box, which provides self-sufficiency for more than 24 hours. Because of this, you can carry and install the scenario device in any part of the site.

Game automation

You can change the settings of the device in the application or apply preset settings by selecting a ready-made script. The session ends automatically when the team has held the point for a set amount of time.

Reliable design

The domination box is lightweight but solid. The body is made of dense plastic, the structure is additionally reinforced with metal tie rods, thanks to which DBs are not afraid of falls and bumps.

For laser tag of any format

The scenario device supports operation with game sets for both outdoor and indoor laser tag. Create scenarios to play in any conditions.
Laser Pro Software

It features a user-friendly interface and convenient tile design. The software is not only beautifully designed, but is also comfortable for everyday use.

~ You can cerate Team over software.

~ Assign Health & Bullet to individual user any time.

~Display status of each individual player, Health, Bullets & Score.
Package Contains

Laser Tag Guns

Laser Sensor Head bands

5V Charging unit to charge Gun/Headband

Clamp plate with screw to hang over wall.

PC Software & User Manual.

Application

Amusement parks, FunZone etc.
Note: Devcie & Software can be Customized as per requirement.