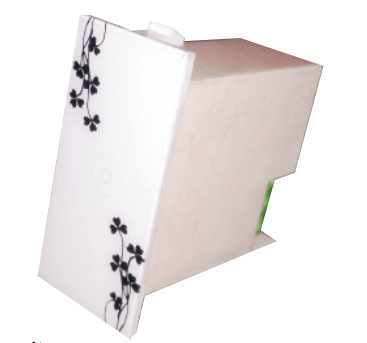 Capacitive Touch Switch
CTS is a unique & Innovative modular style Capacitive Touch Switch, which can be used in place of normal power switch. It can switch ON/OFF connected device by a single touch at center and same LED indication at center.



Hardware Features
AC 220V operation.

Support load upto 800W.

Stylish modular design (Anchor Roma).

LED indication for switch status ON/Off.

Capacitive touch functioning & Shock proof.

Easily replacement of normal Power Switch.

In build Memory to remind its stage (On/Off).

In build Relay based solid state switching circuit.

Inbuild SMPS power supply souce to drive complete circuit.

Microcontroller based circuit for precise & error free operation.

Support 220V operated CFL, BULB & other light which able to connect with switch.
Package Contains

Capacitive Touch Switch.

User Manual.

Application

Home, Office, Apartment, Department & Hotels.