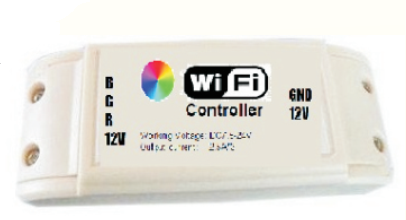 WIFI RGB Controller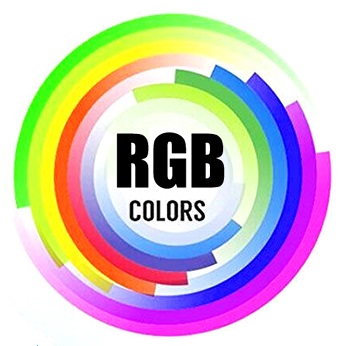 This a low cost , to control RGB Led Strip of any RGB lights. It work offline so no need for internet connection to control your RGB lights color & its fade effect. It's a Smart controller with easy installation option. Multiple controller can control through single app at single click.
Specification
Operating Voltage: 12V DC.
Load Capacity: 2A Each Channel.
Power Rating: 24Watt Each Channel.
Fade Speed Level: Total Ten Fade Level.
Working Technology/Protocl: WIFI/UDP.
Hardware Features
Work on WIFI Technology.

In build regulated supply.

12V DC operation of device.

Total Load drive 72Watt, each channel 24Watt.

Offline operation, means no need for internet.

Compact design with easy connection to any RGB LED Strip or Lights.

Multiple device can connect in same premiss & control through single app.

Multiple user can control single RGB controller, who are on same network.

Device support ten fading speed levels, when device is working on Auto Mode.

Dual mode of operation Normal & Fade mode (Auto Mode in which color change random).

Device have In build Memory to remind its stage (On/Off) & Mode of operation with fade speed level.

UDP protocol supported with auto search option to configure device first time.

Device have reset switch to delete previous configuration detail store in controller.

Device auto connect with WIFI network after every restart with whom it configured once & if it do not found network than keep on searching to get connect with Led indication.

Device have LED to show status of controller. Device is configured or not, Device is connected with network & Device is in normal working stage or in reset mode.
Package Contains

WIFI RGB Controller

User Manual.

Application

Home, Office, Apartment, Department & Hotels.