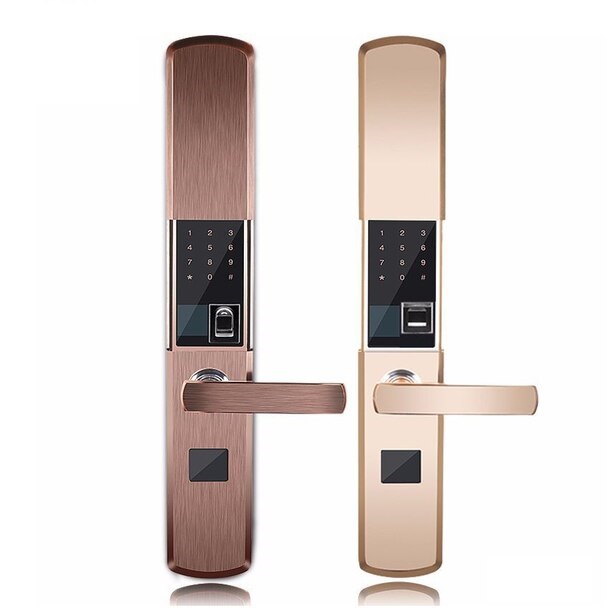 Smart Lock ESL-03
Suit for right and left Door Handel.

Manual Latch at back to lock/unlock manually.

Easy to install over 42~55mm Wooden door, No wire connection is needed.

The most convenient way of unlocking: Press the fingerprint sensor and rotate handel to unlock.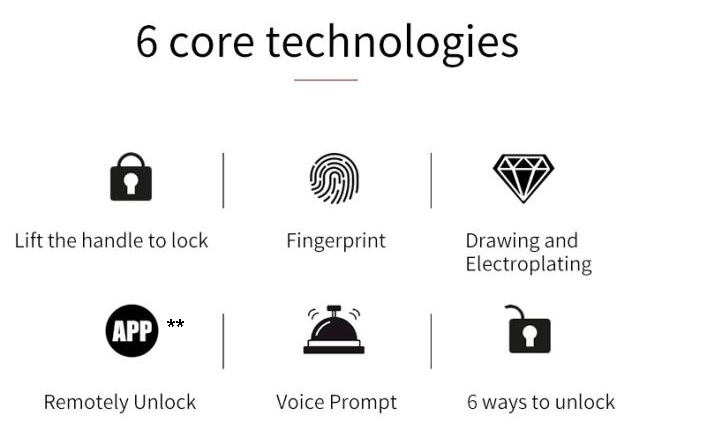 Features
Material Made: Zic Alloy.
Lock Memory: Up to 400 Users.
Voice Support: English Language.
Unlock Ways: Code, Fingerprint, Key, Rfid.
USB Port: USB port for Emergency operation.
Sensors: High grade durable sensor with 500 dpi.
Code Enter: Feather touch keys to enter password.
Low Voltage Alert: Battery voltage less than <4.8V.
Lock Alert: Low power reminding & Anti Peeping password.
Display: OLED Display for display infromation and status of lock.
Power Source: 4AA Battery, 10000 times operation to open door.
Design: Stylish design with slider to keep safe touch screen & sensor.
Package Contains

Outdoor/Indoor Handel with embedded circuit & 4AA Battery.

Clutch Components & Key.

User & Installation Manual.

Application

Home, Office, Apartment, Department & Hotels.